Reduced price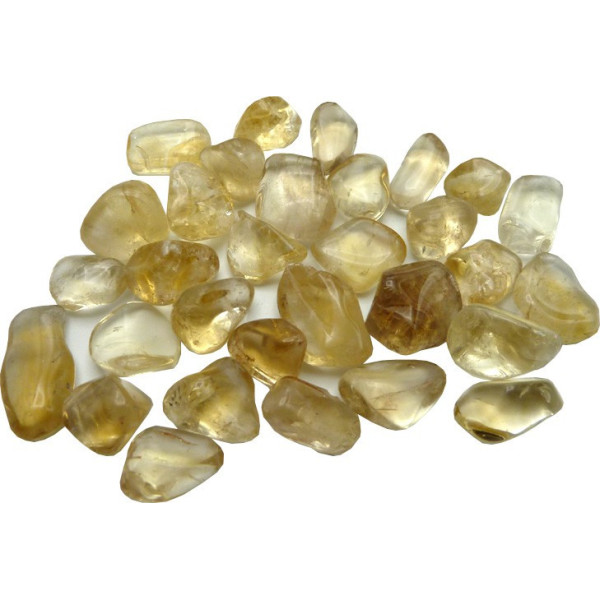 Extra unheated natural citrine
Natural citrine is a stone from the Quartz family, taking its name from the color of lemon. It is therefore available in all shades of yellow, ranging from pale yellow to orange brown.
It is a rhombohedral stone (cubic in lithotherapy) whose main deposits are located in Brazil, Australia, Madagascar, Russia and even Uruguay.
This very rare natural stone is the crystal that brings light and calm.
Citrine knows how to charm its owner with its cheerful and tonic colors.
If you are working with your chakras, you will be placing the citrine on the solar plexus point, at the bottom of the breastbone.
Our citrines are of extra quality, unheated
Origin: Brazil
Save 10%
€3.60
VAT included
By buying this product you can collect up to 36 points. Your cart will total 36 points that can be converted into a voucher of €0.07.
€4.00
Actions attributed to Natural Citrine on the physical plane
Natural citrine is used throughout the digestive system. It calms nausea, vomiting, heartburn. It helps to purify the body during food poisoning or liver dysfunction. It also helps with diabetes or jaundice (jaundice). It is also beneficial for the heart, blood circulation, thyroid, pancreas, intestines and kidneys since it strengthens the metabolism and brings energy to the body. Finally, it is useful for the self-healing of certain benign wounds.
Actions attributed to Natural Citrine on the psychic level
Natural citrine is THE stone of the SUN! It therefore provides the warmth and positive energy necessary for any situation. It fights stress, promotes self-esteem, well-being and increases self-confidence. It is very useful on the rebalancing of energies and chakras. And so it fights depression, spleen and states of stress or anxiety attacks. In extreme situations, it also brings the lucidity necessary to appease anger. It is soothing in case of conflict and allows more serene relationships with others.
How to purify your Natural Citrine?
It is enough to place the natural citrine under running water or under spring water after having rid it of its small dust with a soft cloth.
How to recharge a Natural Citrine?
Reloading the natural citrine is done in sunlight but rather in the morning sun so that it does not lose its colors. The most beneficial for citrine being moon light (especially on full moon nights)
We only offer authentic stones which means that they have their own life and can have small peculiarities that make their uniqueness. Each stone is different because each being is different and you will receive the stone assigned to you. In a way, she chooses you.
-------------------------------------------------- -
Lithotherapy does not replace consultations with your approved doctor. The properties are those that traditions, user experiences and reference books have. The stones are not a substitute for a medical consultation and are not drugs. In the event of illness, a consultation with your doctor remains a priority.
10 other products in the same category: