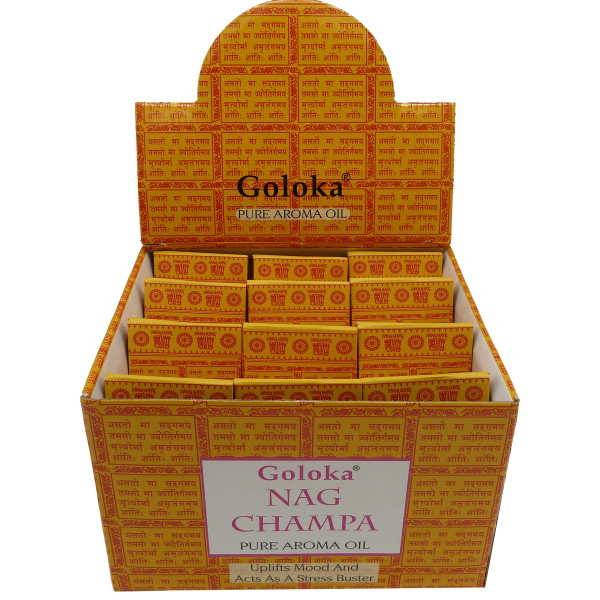 Nag Champa Goloka Oil Bottle
Nag Champa oil for meditation
If you want to diffuse a scent that is both sweet and very sweet, theNag Champa oil should match you. It is conducive to meditation. Its use is simple. First of all, you need a perfume burner, an old object that allows you to diffuse the scents throughout the room. It symbolizes peace, harmony and purification. Then pour a little water into the perfume burner, then a few drops ofNag Champa oil Goloka and finally, let the scent of aromas spread quietly. You can also use this scented oil on a bulb ring or in a potpourri. Attention, theNag Champa oil, made in India, is exclusively reserved for perfume burners and diffusers. It does not apply to the skin and is not edible.
Nag Champa oil at a great price
You are in search of happiness ... So, leave the scent ofNag Champa oil Goloka will enchant you and accompany you throughout your meditation session. If you run a business selling this type of product, why not place a bulk order in order to build up a stock of 10ml bottles, but also save money? We offer decreasing prices depending on the quantity ordered. Knowing that we already have advantageous prices, you have everything to gain by purchasingNag Champa oil Goloka with Dégrif Incense.
By buying this product you can collect up to 30 points. Your cart will total 30 points that can be converted into a voucher of €0.06.
10 other products in the same category: