Reduced price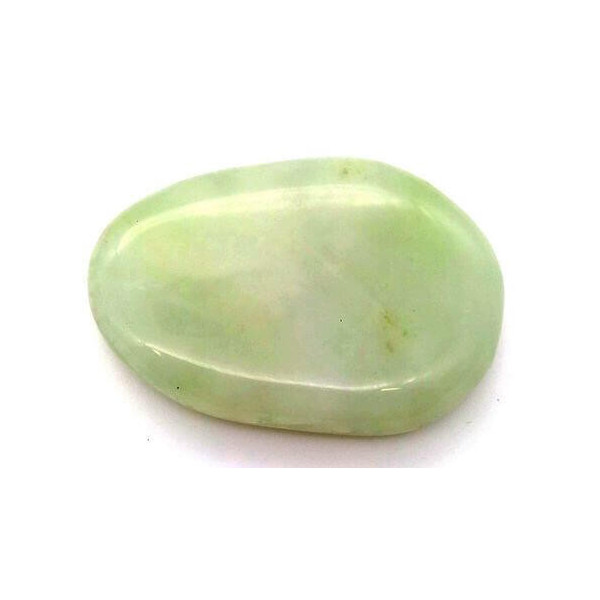 copy of Green jade tumbled stone
Green jade stone of strength
Green jade in the form of a tumbled stone from 1.5 to 2.5 cm, AA quality
Green Jade is a stone from the silicate family. It is formed of aggregates and is translucent greenish in color at the edges. The main deposits of Green Jade are found in Burma, but it is found in many countries around the world such as Japan, Russia, the United States, New Zealand and Canada. Green Jade is a stone emblem of perfection, stone of nobility and strength.
Save 10%
€8.82
VAT included
By buying this product you can collect up to 88 points. Your cart will total 88 points that can be converted into a voucher of €0.18.
€9.80
Actions attributed to green jade on the physical plane
Green Jade is the best stone for curing renal colic and preventing kidney stones. It is also known to limit the problems of sweating by immersing it in the bath. It can be used as a mouthwash against mouth ulcers. It strengthens the nervous and cardiovascular systems. It alleviates migraines and helps limit the side effects of the flu. Finally, it is recommended to promote pregnancy during fertilization problems.
Actions attributed to green jade on the psychic level
Green Jade is known for its ability to reduce feelings of guilt about a situation. It also strengthens tolerance and honesty towards others. Green Jade helps awareness and temperance. Finally, it promotes success and abundance in the professional field to those who wear it.
How to purify your green jade?
Green Jade is purified by immersing it for a few hours in slightly salted distilled water.
How to recharge a green jade?
Green Jade recharges in sunlight, but it does not require too frequent recharging.
We only offer authentic stones which means that they have their own life and can have small peculiarities that make their uniqueness.
Each stone is different because each being is different and you will receive the stone assigned to you. In a way, she chooses you.
-------------------------------------------------- -
Lithotherapy does not replace consultations with your approved doctor. The properties are those that traditions, user experiences and reference books have. The stones are not a substitute for a medical consultation and are not drugs. In the event of illness, a consultation with your doctor remains a priority.
10 other products in the same category: