On sale!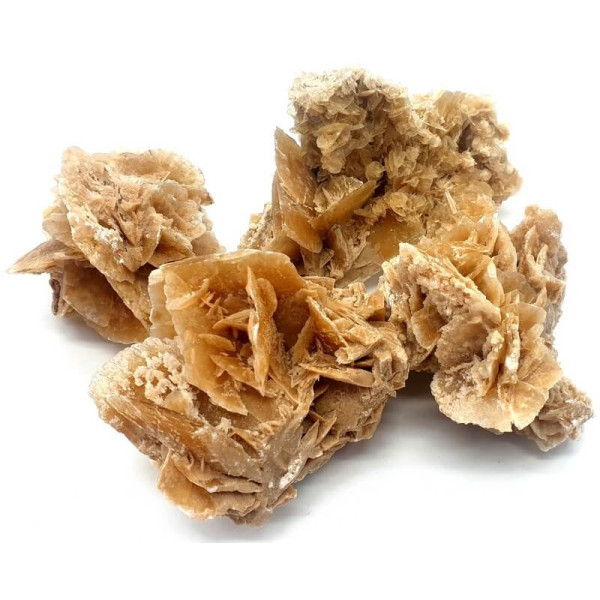 Desert Rose
Sand rose to open the mind
The sand rose comes from a natural concretion of sand in the desert, it is used to amplify telepathy and helps open the mind to reach a higher level of understanding.
Our sand roses are large they are 9 cm and 12 cm with weights between 250 grams to 400 grams
He is originally from Morocco.
By buying this product you can collect up to 125 points. Your cart will total 125 points that can be converted into a voucher of €0.25.

The sand rose is a stone made up of gypsum aggregates with the inclusion of grains of sand, it comes from the evaporation of water, they crystallize underground but the sandy grounds swept by the wind make that we find most of the sand roses on the surface. Most of them come from desert regions such as the deserts of Mexico or Tunisia. It is a stone of meditation and well-being, it also brings better sleep to those who put it near their bed.




Actions attributed to the rose of the sands on the physical plane



The rose of the sands helps fight against epileptic seizures and reduce their intensity. It is widely used in pain in the spine and allows rapid improvement in its movements. It also helps to tighten the skin tissue after great weight loss. This stone stimulates bone growth and strengthens it, so it is recommended for growing children. It also stimulates the brain and memory, which makes it very popular during exams for example.





Actions attributed to the rose of the sands on the psychic level



The sand rose is a stone that improves openness and understanding of others. It allows spiritual development and is an excellent stone for meditation. It also promotes telepathy and stabilizes emotional experience. It also helps calm panic attacks and everyday anxieties.




How to purify your sand rose?



The sand rose purifies itself in the same way as it recharges: by leaving it in the sun for a few hours.



How to recharge a sand rose?



The sand rose is a solar stone, so it recharges thanks to the sun, leaving it for 6 hours, far from all living souls. The sand rose being made of sand crystals, it is not recommended to immerse it in water.
We only offer authentic stones which means that they have their own life and may have small peculiarities that make their uniqueness.
Each stone is different because each being is different and you will receive the stone assigned to you. In a way, she chooses you.
-------------------------------------------------- -
Lithotherapy does not replace consultations with your approved doctor. The properties are those that traditions, user experiences and reference books have on it. The stones are not a substitute for medical consultation and are not medicine. In the event of illness, a consultation with your doctor remains a priority.
10 other products in the same category: