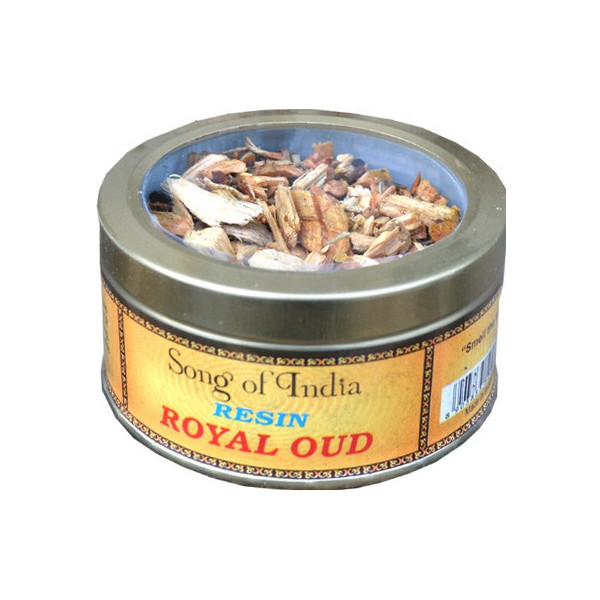 Royal Oud Song of India Resin Incense
Box of royal resin incense oud song of india:
Airtight box of 25 grams.
The oud is a bit like the patchouli of the bling age. The quintessence of the olfactory journey in the Orient. In addition expensive.Agarwood, aloe wood, wood of the gods, wood flowing in water ... Known in Asian countries under various names, oud (its Arabic name) has been used for centuries for medicinal purposes. , spiritual and aesthetic. It appears in one of the oldest texts of mankind, the Indian Vedas, but also in the Bible. Several religions, notably Buddhism, burn it to aid in meditation. In Muslim culture, it is considered from the 9th century as one of the fundamental ingredients of perfumery. Even today, the Middle East is bathed in oud. In the form of shavings, burnt on charcoal in bakhour, it permeates clothing and hair. In the form of essential oil, more animal - even "goat skin rugs back from Marrakech, it is integrated into mukhallat, perfumed compositions without alcohol.
This resin incense box is made to preserve the quality of the resins it contains.
Made in India.
By buying this product you can collect up to 54 points. Your cart will total 54 points that can be converted into a voucher of €0.11.
5 other products in the same category: