Questions and answers on the use of incense
For many people, frankincense is just a scent that spreads when you burn the dried serf of patchouli, this plant native to India. Yet it is a universal ritual that men have been repeating for thousands of years. The smoke and the smell bring a lot of virtues. Here are some essential questions / answers to better understand theuse of incense.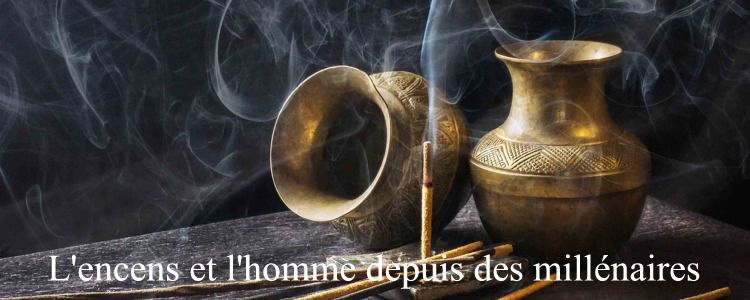 Incense, what is it for?
For thousands of years, people have burned incense. It is used to purify and especially to come into contact with the spirits or even the diets. Its smoke and sweet smell allow people who use it to boost their spirituality. In several religions, it is believed that they bring man closer to the afterlife or for his own relaxation at home.
When and how to use it?
How to use incense ? A question that many people ask themselves. Ideally, you can use incense when formulating prayers. Some prefer to light it a few hours before going to worship. But today, incense is used more and more for moments of relaxation and meditation. So you can easily use it in your home.
Generally, incense is used by burning it on burning embers. But the way to use incense also depends on the type of incense you have chosen. There are indeed incense in seeds, sticks, powder. Some are made from essential oils, neutral or floral resin. It is therefore your responsibility to read the method of use on the label of each product.
After having burned your incense, it is advisable to ventilate the room for a few minutes so the fumes will be evacuated and you will retain the benefits of your incense whether it is their energetic or relaxing contributions or simply their scents which bring a sweet atmosphere to your interior.
What are the benefits of using incense?
The benefits of using incense are many. The number one virtue recognized is the fact that it helps to purify a house. For some believers, this helps reduce the climate of tension in a couple. Also, it is a great way to come into symbiosis with God, hence its use in churches.
In many companies, this product is used to alleviate certain diseases. The objective is to use it to bring the divinity to act on the illness of a loved one. According to aromatherapy specialist Suzanne Fischer-Rizzi, it acts on the human nervous system while allowing to soothe his emotions.
How to choose the right incense?
Frankincense is available today almost everywhere and in different forms. You can find it in grain, cone, stick or made with essential oil. Now, you will have to choose the one that meets your needs. Prefer 100 incense % natural, whatever their form.
Avoid the colorful bamboo tops that are the result of synthetic products "generally sold in department stores".
It is better to take unmanufactured grain incense or stick or cone incense which is made in the traditional way with the use of natural products.
Buy your incense in a shop that offers a guarantee of product quality, this will prevent you from stumbling upon synthetic incense.
A good incense is generally composed of a vegetable base with the addition of essential oil whatsoever based stick, cone or dhoop incense degrifencens are made the traditional way.
How to properly burn incense?
It is important to know how to burn incense, especially to avoid the risk of fire and to diffuse the smoke wonderfully. For this, you must opt for the use of charcoal in pellets. Be sure to use a glass, earthenware or ceramic container. For Burn the incense stick well, it is preferable to install it on a non-combustible support.