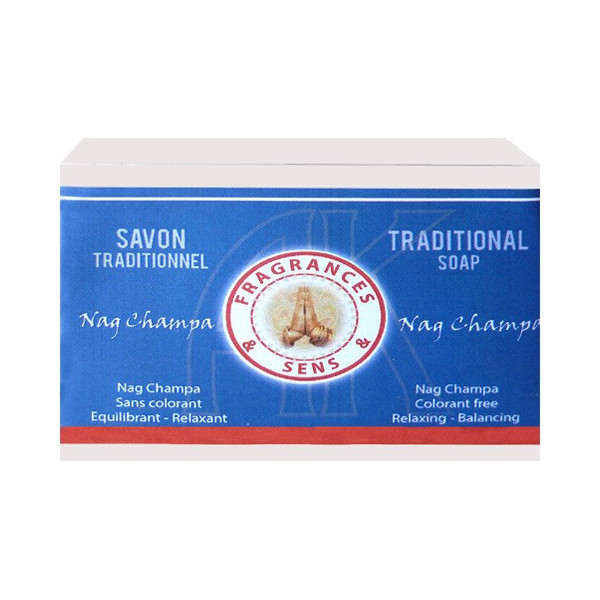 Nag champa soap 100 grams.
Nag champa soap
In bread of 100 grams.
Dimensions: 6cm x 8 xm x 2cm.
Sold by the piece.
Composition: sodium palmate, sodium palm kemelate, aqua, palm acid, glycerin, palm kemal acid, sodium chloride, tetrasodium etidronate, nag champa
Made in France.
By buying this product you can collect up to 55 points. Your cart will total 55 points that can be converted into a voucher of €0.11.
Treat yourself to a moment of relaxation
Bathing or showering are particularly popular times of the day. They allow you to wake up, or to relax after a tiring day, or a very tiring sport session. To make these moments true bubbles of happiness and well-being, discover Nag Champa soap.
A trip to India
Used in incense, perfume, oil, soap, nag champa has a smell that is easily recognized. This fragrance, which comes directly from India, contains in particular sandalwood. It would allow, according to certain rituals, to establish an atmosphere conducive to meditation and relaxation. Nag champa soap is therefore ideal for enjoying a zen moment before leaving for a new day or in the evening when returning home.
Soft skin
In addition to leaving a sweet fragrance, nag champa soap has balancing and anti-inflammatory properties. Daily use will reduce sebum production and regulate it. It is possible to use it on the body, as on the face.
5 other products in the same category: