Coals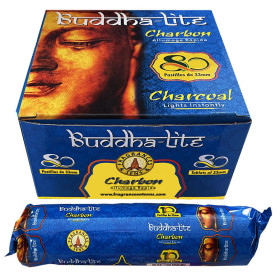 0 review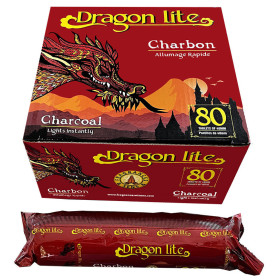 0 review
Hot coals for your incense and hookah
The coals more commonly known as hot coals are used to produce heat during their combustion. The use of charcoal is essential for users of resin incense in grains, powder or leaves. Needed for perfume burners and other perfume oils. Very popular with lovers of shisha (hookahs), hookas.
Cylindrical in shape, charcoal is easy to use thanks in particular to its self-igniting compound which allows it to accelerate its pre-heating as soon as the flame approaches. It is imperative to remember that its handling is dangerous and can cause burns if it is handled without protection, it must be handled with a suitable carbon tongs.
Its duration varies depending on its quality and origin. It is therefore necessary to choose it according to its needs (occasional, regular, professional). Once the bag has been opened, the other coals must be stored away from humidity, otherwise the ignition could take longer.