Japanese incense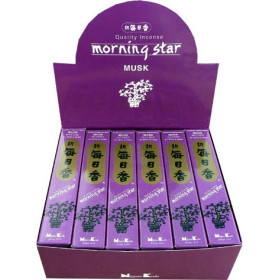 0 review
Japanese incense
Contrary to popular belief, incense is not a Japanese creation but was introduced to the land of the Rising Sun around the 6th century AD by Buddhist monks. Before becoming accessible and used by everyone, all over Japan, it entered the imperial court where it became a fine art, Koh-Do.
Before being fully democratized, it was first reserved for the elite, the Samurai and the nobles, then intellectuals, writers, artists. THE'japanese incense then spread among the rich and powerful merchants.
Adopted by the archipelago civilization, thejapanese incense was made and used in a codified and ritualized way to make it an art that its users indulge in, just like calligraphy, literature or the tea ceremony.
Japanese incense: refined scents
Unlike Chinese, Indian or Tibetan incense, thejapanese incense is shaped with a quest for finesse and perfection taken to the extreme. Indeed, it is devoid of support (wooden sticks or bamboo) which could tarnish its action. The japanese incense are not very smoke producers either (excess smoke is not tolerated), their scents are both finer and more refined because they must be a whole.
The use of these japanese incense is more ritualized, even targeted, there are incense for the morning, relaxation, concentration, to create a warm atmosphere at a specific time of the day, according to your desires, for universal harmony. In short, so many choices of scents ofjapanese incense so many applications ...